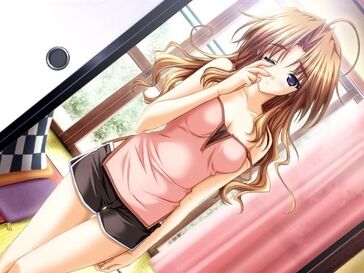 Alyssa is the younger shy sister of Rebecca and Sofia. She has a crush on Orlando for some strange reason. She loves Orlando so much that shes thinking to get married to him on December 22,2011.
Alyssa and Orlando's kids: From Older to younger
Orlando and Alyssa are now happily married.
Alyssa was sleeping until a secret ninja came out of nowhere and poisoned her in her sleep. Alyssa was rushed to the hospital, but it was to late, Alyssa has died in her sleep by the poison.
Died 7-10-12.