Jurassic World: Dominion Dominates Fandom Wikis - The Loop
Play Sound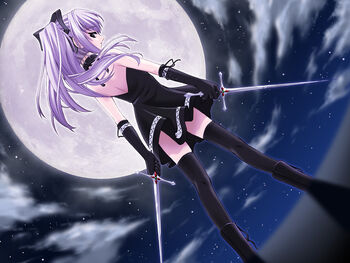 Genesis coming 10-5-11
Genesis is a wonderful girl, she has amazing but deadly powers. She can Teleport almost anywhere she wants, she could blow fire, make portals, she could rock kick, but her most beastish power is she could scream push. Her swords are unbreakable. She was trained by Celina and Clover from The Kitty's.
She has to past 5 training lessons from Sapphire in order for her to do the dealy missions.
Lesson 1: The ambush. done
Lesson 2: The gang bang. done
Lesson 3: The climb. done
Lesson 4: Machine Guns. done
Lesson 5: Daughter vs Mother. done
When all of her Lessons were done Sapphire and Genesis got attacked by Cooler and some people. Sapphire and Genesis fought against them and won. Genesis needed some help to go and kill the person who ordered the attack on them. She called Celina and Clover to help.
The kitty's and some more heroes went inside of Voltex to destroy his 6 powers. They succeeded but the demon king came. Genesis, Sapphire, MegaFox, and MegaFox Bfought him and won but he made a threat to destroy everyone with a timed bomb. Sapphire told Celina and Genesis to teleport out of Voltex. Genesis never saw Sapphire ever again after that.
Genesis father Cooler got captured by Kiki and Viola.