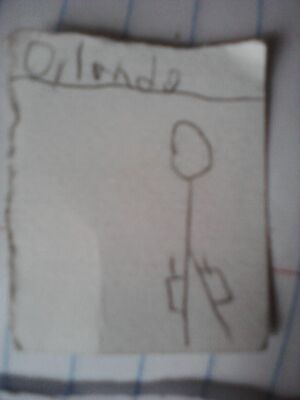 Orlando is good friends with John and Steve. He's an legendary expert of hand to hand combat. He's a good pilot. Orlando has Jet boosters on his legs and he could fly in the air up too 45 feet. He thinks Alyssa is stalking him but Steve and Newcastle thinks she is just flirting with him.
Orlando's children form Alyssa: From Oldest to Youngers
Orlando and Alyssa are now happily married.
Orlando got rescued from Darth Death and Cedrax at 7-5-12.